Server Upgrade & IP Address Change
Update 18 June 2019:
The server upgrade took place today and was successful. There was no downtime throughout the migration which took place between 9am and 2pm UTC and monitoring was unaffected.
For a short period around 1.30pm UTC some functionality of the website (e.g. the ability to set up a new account or new monitors) was disabled.
Everything is now running on the shiny new server which is more secure and faster than ever!
The Downtime Monkey server is due to be upgraded - amongst other things this upgrade will bring the server onto the latest operating system. This update is essential for keeping the Downtime Monkey server secure and reliable in the long-term, and there should be performance improvements too.
The upgrade will take place at approximately 9am (UTC) on Tuesday 18th June. We're aiming for a seamless migration without any interruption to service.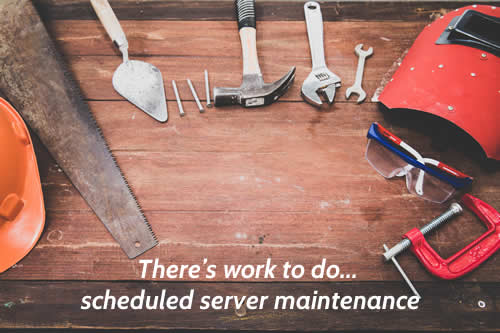 The IP address of Downtime Monkey will change after the upgrade - the new IP address will be 217.146.95.83
For most users the IP address change won't effect you - no action is required and Downtime Monkey will continue to work as it always has.
However, if you whitelist our IP address on your server it is recommended to add the new IP address to your whitelist before the migration on Tuesday 18th. Once the migration has taken place you can safely remove the old IP address (94.76.195.166) from your whitelist if you wish to do so.