New Pro Plans For EU Individuals
We've just made our Pro Plans available to all EU individuals. Previously our paid services were only available in the EU to VAT registered businesses, now they are available to everyone.
Read on to find out why...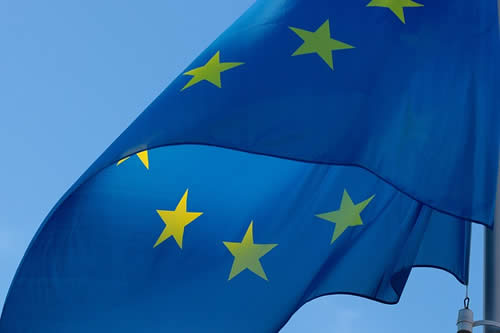 Taxes Rules in 2017
We've always aimed to provide Downtime Monkey worldwide and when we first set things up in 2017 we had a really useful consultation with Scottish Enterprise who helped us hugely by providing expert information on international tax rules.
You see, services that are 100% electronic are taxed differently from physical products or services. The main difference is that some countries collect tax in the country of the customer, as opposed to the country of the business that provides the service.
As a small, early stage start-up it was impractical to register for VAT in lots of different countries. Luckily though, most countries have a 'de minimus' - a minimum turnover below which companies are exempt from VAT.
Unfortunately at the time the EU had no de minimus. There was a scheme called VAT MOSS that would have made things slightly simpler but it was still too much red tape in our particular situation.
The Imperfect Solution
All wasn't lost though and we really wanted to supply our Pro plans to EU customers. The best option was to provide paid services to EU businesses that were VAT registered - the VAT could then be zero-rated and reverse charged.
This still wasn't perfect. Only VAT registered businesses had access to our Pro services while EU individuals only had access to our Free plans. Also, business customers had to input their VAT number which added friction to the payment process.
Over time we gained a lot of Free users in the EU (thank you!) but just a handful of EU Pro users (big thank you!). It was clear that the solution was not perfect.
Rule Changes 2019
Earlier this week we looked again to see if there was a better solution, and there was...
It turns out that a tax rule change came into effect on 1st January 2019. Now a de minimus of €10,000 does apply in the EU!
We have to admit that we dropped the ball on this in that we didn't find out about the rule change until 10 months after it happened. But better late than never.
Paid Services Now Available EU Wide
Implementing the changes were straightforward. It was just a case of changing a few fields in a database and we are now accepting payments from individuals in the EU.
If you're an existing EU business customer your subscription will stay the same as before - there is no need to change anything.
We're really happy that we can now provide Pro Plans to EU individuals - check them out here.