A Quick Study Of Response Time
Downtime Monkey now logs more than 4 million website responses each day. We analysed these to see how fast websites respond in practice.
View the full results below or skip to the sound bites.
1 Million Response Times Analysed
We collected 1 million response times from real websites. Half a million from Pro plans and half a million from Free plans.
We then split these into groups: 0 to 1 second, 1 to 2 seconds, 2 to 3 seconds etc. and then counted the number in each group. For responses slower than 17 seconds a site is considered down.
Here are the results: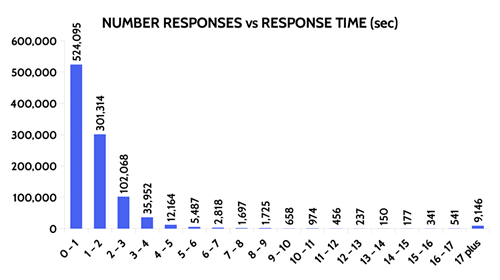 Fastest Websites Analysed
The majority of sites responded within a second, so we took another sample and broke the fastest sites into groups of a quarter of a second.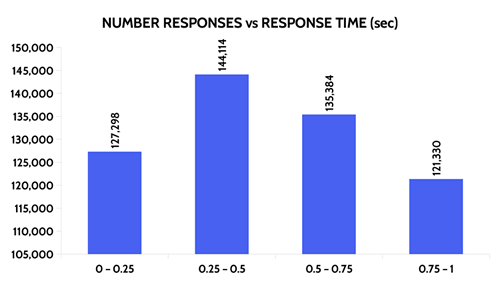 Free vs Pro
The Sound Bites
The fastest 10% of websites respond in under 0.2 seconds.
The average response time is 1.28 seconds.
Over 90% of sites respond within 3 seconds.
Nearly 1% of websites are down at any single moment.