Whitelist Email Addresses: Thunderbird
In a recent blog post we answered the question: Why Whitelist an Email Address?
TLDR; "If you expect to receive important emails from a trusted email address it is worth whitelisting the address to make sure that emails won't be accidentally blocked by an overzealous email client."
In this post we show you how to do it in Mozilla Thunderbird by selecting the correct address book settings and adding the email address as a contact in your address book...
1) First you need to select the correct address book settings. Login to Thunderbird and select the menu (hamburger) icon: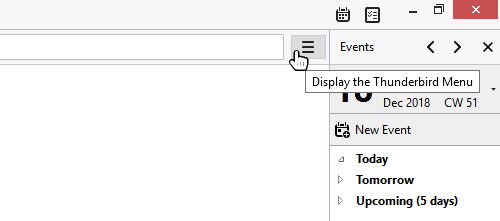 2) Select 'Options' from the drop-down menu:
3) Select 'Account Settings' from the nested drop-down menu: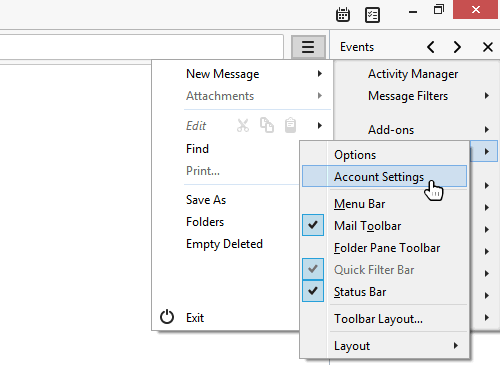 4) In the Account Settings window select 'Junk Settings':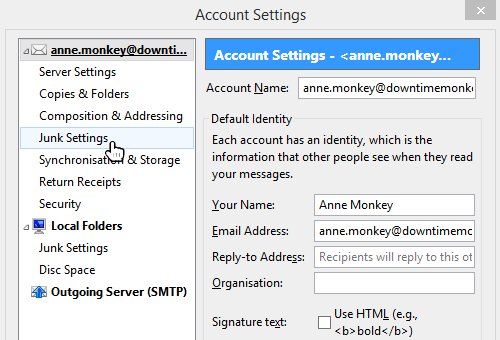 5) In the Junk Settings window there is the option: "Do not mark mail as junk if the sender is in". Make sure that this is checked for 'Personal Address Book', then click 'OK'.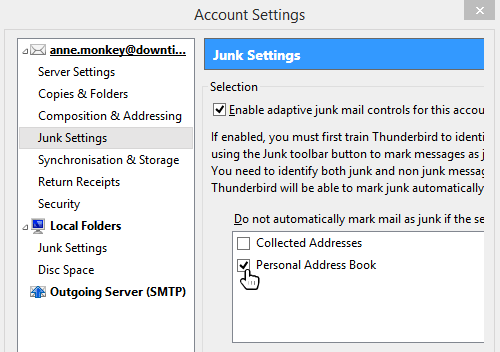 6) Next you need to add the email address that you want to whitelist to your personal address book. Click the 'Address Book' button in the top menu: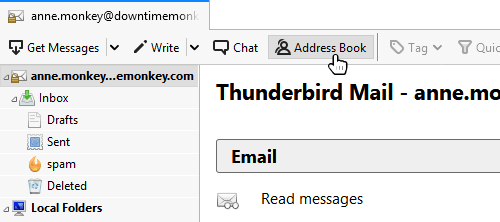 7) In the Address Book Window select 'New Contact':

8) Add the email address that you want to whitelist to the new contact, making sure that 'Personal Address Book' is selected for the 'Add to' option. Here we have added monitor@downtimemonkey.com to make sure that we receive email alerts if one of the websites that we monitor goes down. Once added, click 'OK':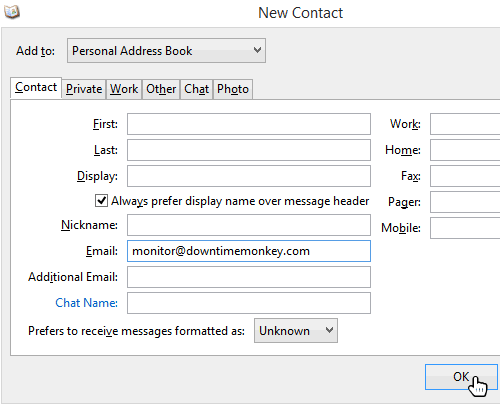 9) When the address has been successfully added you can see it in your list of contacts: