How To Monitor A Website
Setting up a new website monitor is quick and easy - we ran some tests and found that on average it takes just 5-10 seconds. Here is a very short video with instructions for adding a new website monitor using a Downtime Monkey Free account. There are also written instructions below:
Step 1. Login and navigate to 'Your Monitors' (from the homepage you can find this in drop-down menu at the top right of the page)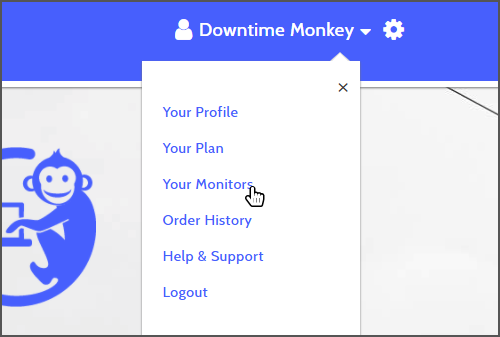 Step 2. Select 'Add Monitor' from the main menu
Step 3. Type the web address of the webpage that you want to monitor - be sure to include the whole web address including 'http://' or 'https://'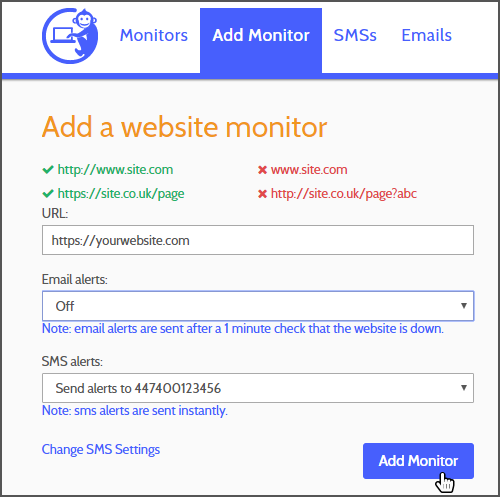 Step 4. Choose whether to turn email alerts on or off
Step 5. Choose whether to turn SMS alerts on or off
Step 6. Select 'Add Monitor'
That's it! Now that your monitor is set up you'll receive alerts if it goes down and we'll record any downtime that takes place so you can view uptime stats for the website you've added. Pro users have more settings to choose from and receive more detailed stats. Setting up Pro monitors is still quick though, our tests show it usually takes under 30 seconds.